Bienvenue, Welcome
Bienvenue chez Cinetix Productions !

Cinetix Productions est une compagnie de production vidéo et photos située à Montréal, qui se spécialise en publicités, vidéos corporatives, vidéos de mariages, photos de mariages, vidéoclips musique, montage vidéo, photos de mode, portraits et événements.
Cinetix Productions offre un service total en matière de tournage et de montage vidéo pour tout type d'événement.

Welcome to Cinetix Productions!

Cinetix Productions is a video and photos production company located in Montreal specializing in commercials, corporate videos, wedding videos and wedding photos, music videoclips, video editing, fashion photos, portraits and events.
Cinetix Productions provides a total digital capture & editing solution for your event.
À propos
About us
Services
Production Vidéo & Photos
Video & Photos Production

Publicités - Commercials
Vidéos corporatives - Corporate Videos
Vidéos & Photos de mariage
Wedding Videos & Photos
Vidéoclips musique - Music Videoclips
Montage vidéo - Video Editing
Photos de Mode & Portraits
Fashion Photos & Portraits
Événements : Baptêmes, Graduations, Party
Events: Baptisms, Graduations, Party
Party de Noël de bureau
Office Christmas Party
Forfaits Photos & Vidéos de mariages
Weddings Photos & Videos Packages
Nouvelles, News
NOUVEAU Dolly avec Boom Arm
NEW Dolly with Boom Arm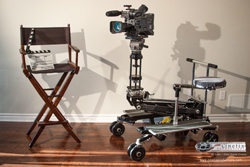 Maintenant disponible, tournage en 35mm 4k cinéma digital.
Now available, shooting in 35mm 4k digital cinema.


Détails